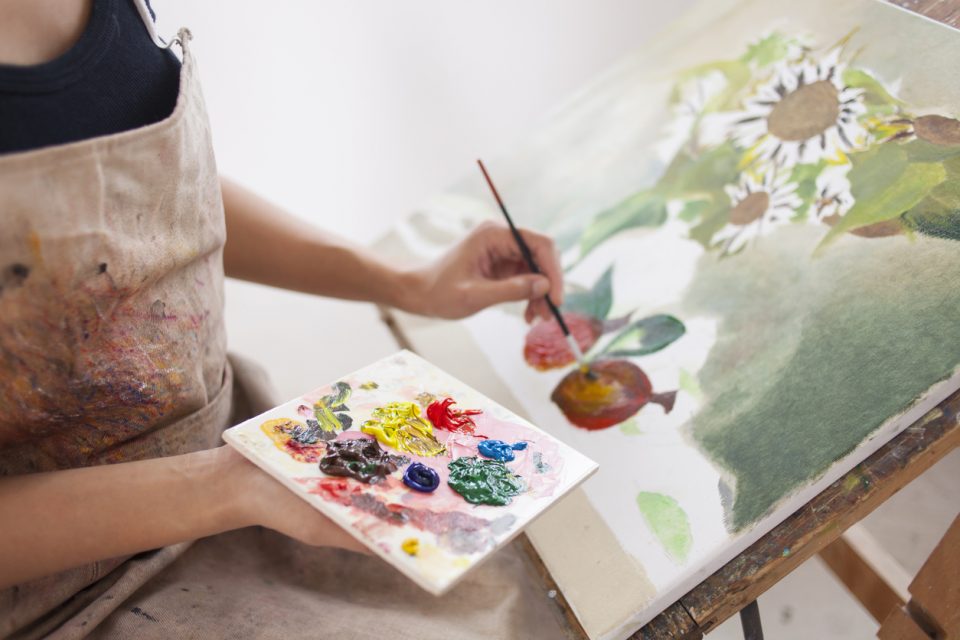 Everyone needs to let their creativity out every now and then. It just feels good. Not only that, but it helps you work your brain in a different way. But if you don't have a regular creative outlet in your life, you may not know how to go about that. Well, you now have a way to be as creative as you want when you make plans to attend Paint Nite at Uno's Chicago Grill. You don't have to be a professional painter to enjoy this class. It's just a chance to come out and do your best. Plus, when you're all done, you'll have something special to take home with you. How fun is that?
You might also like: Visit These Clifton Burger Spots
What to Know
So, are you interested in trying this fun activity? Make sure you go to Uno's Chicago Grill on Thursday, June 20, at 7 p.m. On that night, you're going to be painting a beautiful beach scene. This gorgeous painting will help you enjoy your summer more, and it may even inspire you to take a trip to the beach. It may look impressive, but even the most amateur artists will be able to produce something beautiful.
When you come out, you should expect to spend about two hours on your painting. This will give you enough time to do your artwork and spend time with the other artists there. Whether you bring friends with you or choose to go on your own, you're going to meet a lot of interesting new people. What a fun way to make friends! Just keep in mind that all attendees must be 21 years of age or older. You'll want to leave the little ones at home for this one!
This class is going to cost $35 so you may want to purchase your tickets now. That way, you won't have to think about it later. Don't have any paint at home? That's no problem. All the supplies are included in the price, so you won't have to bring anything with you besides your creativity. And you've got plenty of that, right?
Before you head to this Paint Nite, you should make sure that you have a reliable ride to take you to Uno's Chicago Grill. Still looking for the right set of wheels? No worries. We have what you need right here at Garden State Honda in Clifton, New Jersey. When you are ready to come out and shop, make sure that we are your very first stop.