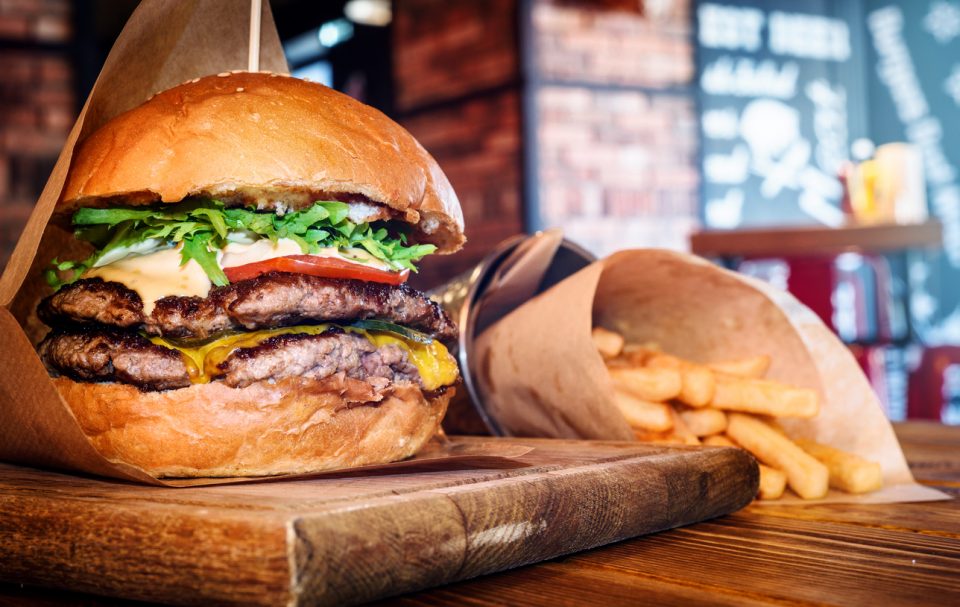 You've had your fair share of burgers over the years. Some have been amazing, and a few have been meh. Most often, though, the burgers you eat fit somewhere in between. They're okay, but you wouldn't exactly write home about them. Well, you can change your luck by going to one of these Clifton burger spots. They will make you fall in love with burgers all over again.
Zinburger Wine and Burger Bar
In the mood for a high-end burger along with some drinks? Zinburger Wine and Burger Bar is just what you're looking for. You have a lot of great options, but this place really shines when it brings the heat. Take the El Diablo Burger, for instance. The pepper jack cheese and jalapenos will give you the best type of burn, and the sautéed onions add to the flavor. Add in a jalapeno margarita, and you'll be good to go. It actually has a jalapeno inside of it, with a lime to balance the heat.
Diesel and Duke
Diesel and Duke is right down the road in Montclair. This place specializes in burgers, so while the menu might be small, it has everything you need. The standard is really popular. It might look like a basic cheeseburger, but it's so juicy and flavorful that you'll wonder where it's been your entire life. As far as the specialty burgers go, the Smokeshow is out of this world. The cooks fry the bacon and onion rings to perfection. They're so crispy and flavorful that you'll taste both with every bite.
Stuffed Grass-Fed Burgers
What's better than a plain burger patty? A burger patty stuffed with goodies, of course. That's what you'll get at Stuffed Grass-Fed Burgers. Take the Original Stuffed, for instance. On the outside, it looks like a regular burger, but when you bite in, you'll find cheese, lettuce, and more. Because it's stuffed inside, you get the perfect amount with every bite. There are so many great options here, but be sure to try the Mac and Cheese Burger. After all, how can you go wrong with a burger that's stuffed with mac and cheese, bacon, and barbecue sauce?
You might also like: Why The Honda Accord Is The Car For You
Bareburger
From the rustic yet chic atmosphere to the tasty burgers, you will fall in love with Bareburger. There are lots of tasty specialty burgers here, but the El Matador stands out. It has lots of delicious toppings, such as guacamole and queso fresco, all on a brioche bun.
What if you're a vegetarian? Order the Thai Chia burger. It even has vegan American cheese on it, and instead of a brioche bun, you'll get the sprout bun. You can't help but feel healthy when you eat it.
You are about to go on a burger run now, but how are you going to get there? You could take your old car, but that won't be much fun. Get an upgrade at Garden State Honda in Clifton/Passaic, New Jersey. Then, you'll be all set for your culinary tour of Clifton and the surrounding areas.