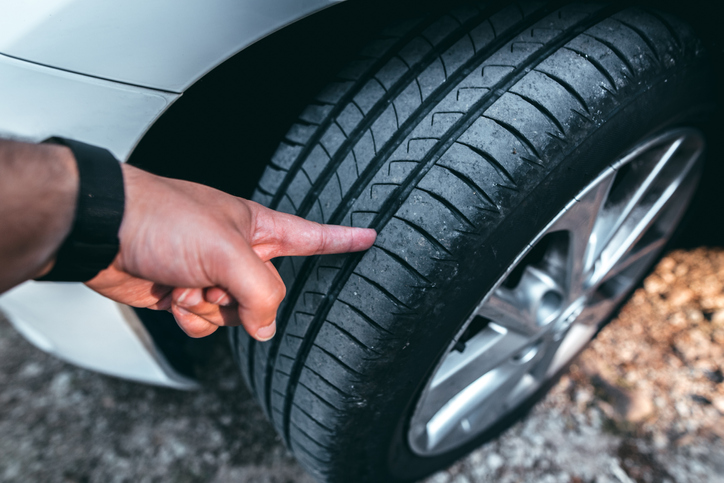 With nicer weather here, it is time to get outdoors and explore new places. Summertime is ideal for road trips and other adventures. However, before you head anywhere, you need to inspect your vehicle. You do not want to get out far from your home and have your car break down. In particular, the tires require a lot of attention. They suffer a lot of wear and tear and need to be in good shape for driving. Here are some important maintenance matters that Consumer Reports says to take care of this season for your tires.
Check the Pressure
Over time, the pressure in your tires can go down. They could lose air due to small punctures or other damage as well. If you notice that the air pressure is low, then the tires could soon get flat. Furthermore, as you are driving on tires with low air, it is more likely that you will have a blowout. Be mindful that the pressure in the tires should be between 30 and 35 psi.
Inspect Tread Depth & Bald Spots
Secondly, even the highest-quality tires will eventually wear down. As you put miles on your car, the tire tread depth will diminish. Some tread loss is fine and should not pose a problem. However, if there is too little tread left on the tires, you will need to replace them. Once you get down to 3/32 of an inch of tread depth, you are in the danger zone. Have a technician inspect the tires to determine whether it is time for a new set.
Moreover, you can check yourself if you have a quarter. Insert the quarter upside down in the grooves of the tire. If the tire does not cover George Washington's head, it is time to shop for new tires.
Check the Age of the Tires
Like anything on a vehicle, the tires have a lifespan. Even if the tires do not have a ton of mileage, they could still be ready for replacement. For example, if your tires are over ten years old, then you should replace them. If you are not sure how old they are, then there is an easy way to tell. On the lower sidewall of the tire, there is a four-digit number. The first two numbers indicate the week of the year. Secondly, the last two numbers represent the year (Ex. 15 for 2015).
You might also like: Simple Ways To Beat The Heat This Summer
Look at the Sidewall
As you check the four-digit manufacturer's date number, inspect the sidewall of your tires. If you see cracks, bulges, or cuts, then you will need new tires.
Each of these tips is important to maintain the health of your tires and improve your safety. Follow them this summer and get new tires when necessary. For tire maintenance or replacement, come to Garden State Honda in Clifton, New Jersey. Stop by the service department today.
Disclaimer: The stock image is being used for illustrative purposes only, and it is not a direct representation of the business, recipe, or activity listed. Any person depicted in the stock image is a model.