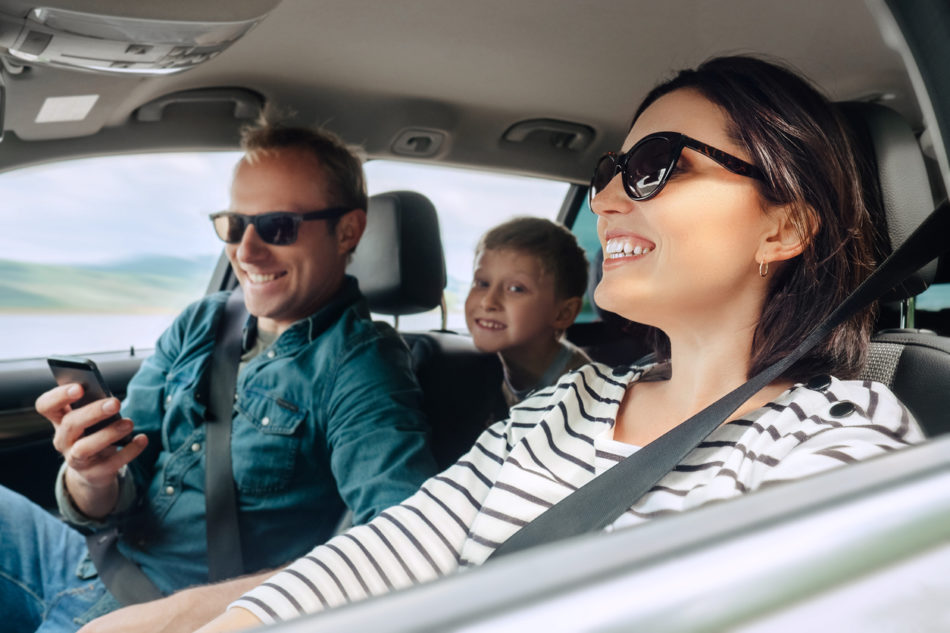 Are you planning an end-of-summer road trip? Before hitting the road, you need to make sure your car is ready for the trip. Check out these tips to prepare your vehicle for your adventure.
Make Sure Your Tires are Road-Ready
Your tires need to be in tip-top shape during your road trip. If they aren't, you could have a blowout and end up stranded on the side of the road. Also, low tire pressure and worn tire tread can reduce your gas mileage, which will hurt your bank account while traveling.
Park your car and let it cool down. Then, use a tire gauge to check the pressure for each tire. Be sure to add some air if needed to ensure optimal performance.
Next, you need to check the tread. Take out a quarter and slide it between the tread, face down. Can you see George Washington's head? That means your tread is too low, and you need new tires before embarking on your trip.
Top Off the Fluids
Next, check the transmission, brake, and power steering fluids, along with the coolant and engine oil. If any of the fluids are low, top them off before leaving home. Keep in mind that if your car has electric power steering, it might not use a power steering fluid.
Check the Battery
You need your car to fire up each time you start it during your trip, so checking your battery is essential. First, pop the hood and inspect the cable connection. Clean off any corrosion and make sure the connections are secure. Also, if you have a battery tester, now is a good time to bring it out. Then, you can check the voltage so you'll know if it can handle the trip.
Inspect the Wipers and Add Windshield Washer Fluid
Hopefully, you'll only encounter bright skies during your road trip. However, you might run into some rain, so make sure your wipers are in good shape. Spray some windshield washer fluid, and then turn on your wipers. If you notice streaks or smudges, the blades have deteriorated and need to be replaced.
Also, check the windshield washer reservoir. If you need some more fluid, add it before leaving. Then, you can keep your windshield clean if you drive into some bugs during your trip.
You might also like: Delicious Italian-American Dishes That Originated Stateside
Test the Air Conditioner
It's still hot outside, so make sure your air conditioner is working properly. Drive around for a bit with the AC on full blast. If it isn't cooling your car as it should, head to a mechanic for a repair. Then, you'll have cool AC during your trip.
Have you completed all of these tips, and your car still doesn't seem road-ready? If so, it's time to trade in your vehicle for a new one. Garden State Honda in Clifton, New Jersey, has just what you need for your road trip and beyond. Stop by to look through our inventory. We can help you find a vehicle with all the features you need for road trips, commutes, and more.