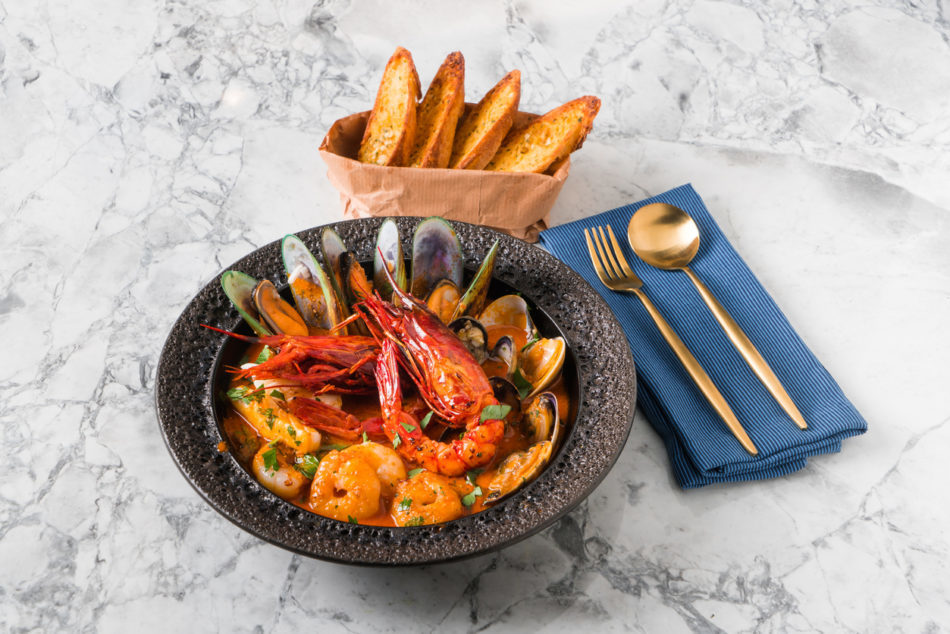 Did you know that some of the most popular Italian-American dishes originated in the United States? These dishes are the perfect blend of Italian and American flavors and are just what you need for a tasty meal. Find out how to make cioppino, chicken parmigiana, and muffulettas. Then fill your table with Italian-American staples.
How to Make Cioppino
You can trace cioppino's roots to San Francisco, where an Italian fisherman used the leftovers from the day's catch to make a tomato-based stew. The recipe has been refined over the years while maintaining its roots. It still has the same delicious flavors, but now it calls for specific ingredients instead of leftovers.
The seafood stew is so flavorful that you might think it's hard to make. However, Italian chef Giada De Laurentiis has simplified it while maintaining its fabulous taste. Use her cioppino recipe to whip up the meal quickly. You just need to dedicate 30 minutes to prep time and an hour for cooking. Then, you'll be ready for dinner. And don't worry if you have picky eaters in your family. Everyone will gobble it up.
How to Make Chicken Parmigiana
Chicken parmigiana first popped up in Italian neighborhoods along the East Coast. It was so delicious that it didn't take long for restaurants to start offering it, and the rest, as they say, is history. Now, it's one of the most popular Italian-American dishes in existence.
It's also surprisingly easy to make, especially when you use Bobby Flay's Chicken Parmigiana recipe. You'll spend a half-hour prepping the meal, and then it needs to cook for 45 minutes. Then, you can dig into a perfectly seasoned, saucy dish. This recipe produces quite a bit of sauce, so you can smother the chicken in it. Some people even save some of the sauce for later. It's way too good to throw away, so if you don't want tons of sauce on your entrée, put some up for later.
You might also like: Finance Your Dream Car Near Clifton
How to Make Muffulettas
While muffuletta bread is traced back to Sicily, it wasn't used for sandwiches until it made its way to the states. Rumor has it that the first muffuletta was served at Central Grocery Co. in New Orleans in 1906. At first, customers purchased and ate cold cuts and muffuletta bread separately.  After a while, the grocer offered to turn it into a sandwich, and the muffuletta was born.
This is one of the easiest Italian-American recipes you can make. You just need some Italian bread, olive salad, cheese, and meat. Use this muffuletta recipe as a guide, so you can create some mouthwatering sandwiches.
You're going to fall in love with each of these recipes. They're delicious and easy to make, so they score high marks in the categories that count. Choose one for dinner tonight, and then make your way down the list.
Disclaimer: The stock image is being used for illustrative purposes only, and it is not a direct representation of the business, recipe, or activity listed. Any person depicted in the stock image is a model.