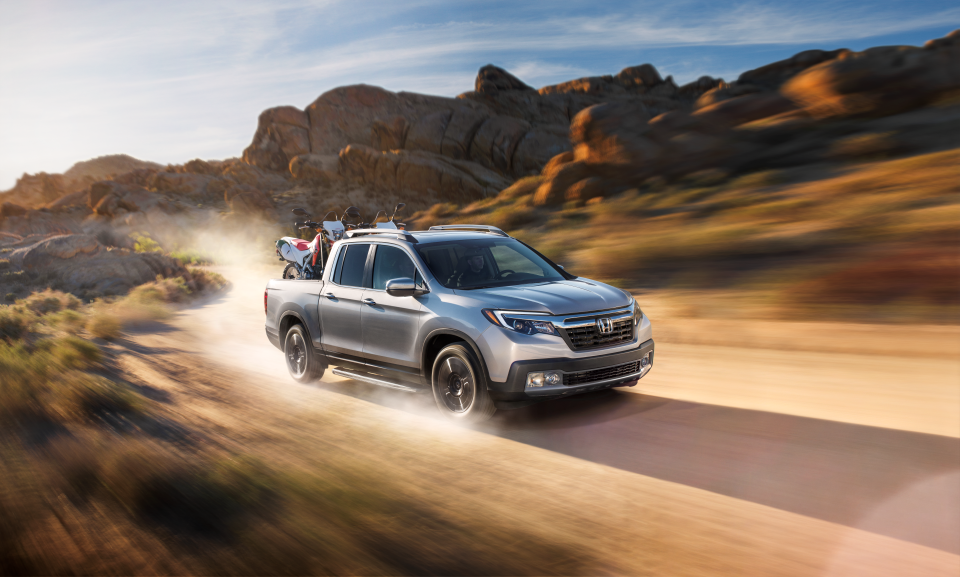 The Honda Ridgeline just might be the most flexible vehicle you can buy. While some rides specialize in one thing, the Ridgeline scores top marks in numerous categories. You can use the unibody truck to transport your family, haul loads, and go off-roading. And no matter what you're doing with it, it's a joy to drive. Let's dig in so you can see why the Honda Ridgeline is the right choice, regardless of your needs.
A Truck That Rides Like an SUV
One of the biggest complaints that people have with trucks is the ride quality. With some trucks, drivers and passengers feel every bump on the road. Sometimes, it's so bad that it feels like your dental fillings are going to fall out of your mouth. Well, you don't need to worry about your dental work with the Ridgeline. Because it's a unibody truck, it provides the same type of ride quality you'd get with an SUV. You can expect a smooth, comfortable ride, regardless of what you're doing on the road.
A Truck Through and Through
Due to its smooth ride quality, you might think the Ridgeline is more of a car than a truck. However, this is a powerful and capable truck, and you'll see just that when you take it off-roading or use it for hauling.
When it comes to off-roading, the Ridgeline is designed to handle all challenges and terrain, thanks to its Intelligent Variable Torque Management (iVTM-4) all-wheel-drive system. The iVTM-4 system delivers power on demand to the wheels, so you don't have to worry about slippage. Plus, the Ridgeline comes with traction modes to help you navigate any situation.
When you're back on the pavement, you can use the truck for towing and hauling. It might ride like a car or an SUV, but it can tow up to 5,000 pounds. Plus, it can carry up to 1,583 pounds, allowing you to fill the bed with tools and equipment. And don't worry about having enough room in the bed. It's 63.6 inches long and 60 inches wide, so space isn't an issue with this truck.
You might also like: Home Care Steps To Tackle This Season
Enough Storage for Work and Play
The Ridgeline also excels when it comes to storage. The class-exclusive in-bed trunk is the showpiece when it comes to storage. The 7.3 cubic foot trunk is located beneath the truck bed and comes with drain plugs, a lockable lid, grocery hooks, and more. Plus, there's storage under the rear seats, and you can flip those seats up for extra space as well. In fact, there's so much room you can throw a bicycle in the back.
The Ridgeline is even more impressive in person. Stop by Garden State Honda in Clifton, New Jersey,  to check it out and go for a drive. Then, we can help you secure financing and drive it home today.