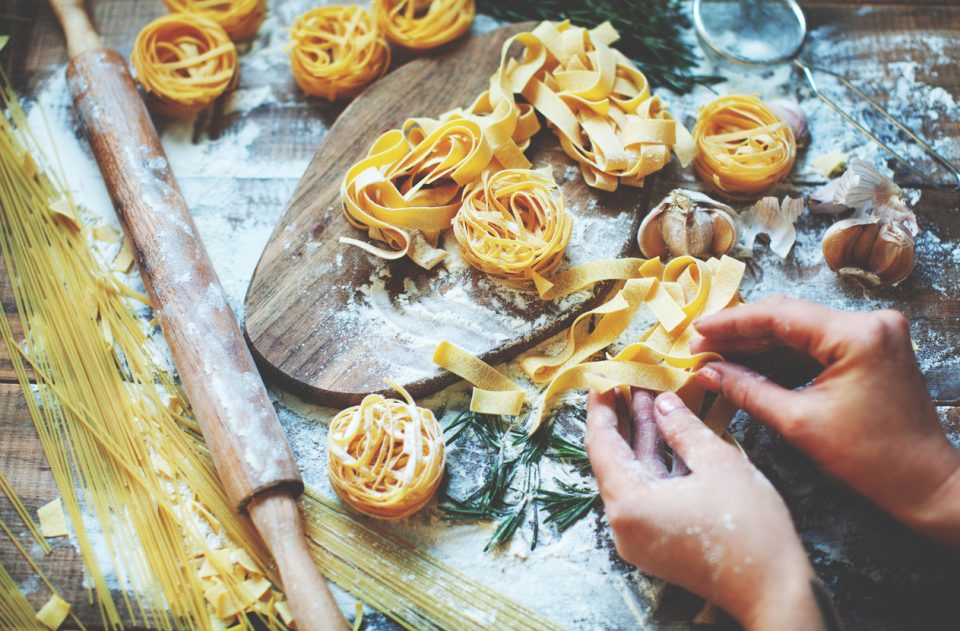 Ever get a specific food craving you just can't shake? When that's the case, you either need to make it yourself or find a restaurant in your area that serves it. Luckily, when it comes to Italian food, you can easily grab a meal at an amazing restaurant in town. No matter what kind of atmosphere you're looking for, you'll easily be able to find a place that has exactly what you want. Pizza, pasta, tiramisu… you can get it all. Wondering where you should go when you're in the mood for some tasty Italian food? Just head to one of these places in or near Clifton.
Matthew's Italian Restaurant
Whether you're celebrating a special event or going on an important date, there may come a time when you want to go someplace a bit more special and upscale than your usual local restaurant. When you feel that way, you need to make your way to Matthew's Italian Restaurant in Clifton. The atmosphere is welcoming and sophisticated, and you're going to feel like you're at home the second you walk in the door. The food is pretty incredible, too. Go for the shrimp scampi with angel hair pasta or the chicken Parm. You won't regret it.
La Riviera Trattoria
You don't have to go all the way to Italy to get the trattoria experience you're looking for – you just have to visit La Riviera Trattoria, also in Clifton. The second you walk in the door, you'll feel welcomed by the friendly staff members. After you sit down, you can ask for suggestions from the menu and even pick out a nice wine that will complement your meal. While it has more of a casual vibe, it's still a wonderful place to go when you want a high-quality dining experience.
You might also like: Visit The Aviation Hall Of Fame And Museum Of New Jersey
Bucco
When you want someplace that has an excellent wine selection and an even better menu, Bucco in Bloomfield is the place to be. There is a massive selection to choose from, so no matter what you're craving, there is a good chance you can find it here. If you're looking for a good appetizer, you should try the fried calamari. It'll give you just the crunch you want. To start off your meal, think about ordering the grilled peach salad. Although it's not a classic, it may just become one of your new favorites. And for an entree that will please meat-eaters and vegetarians alike, go with the eggplant rollatini.