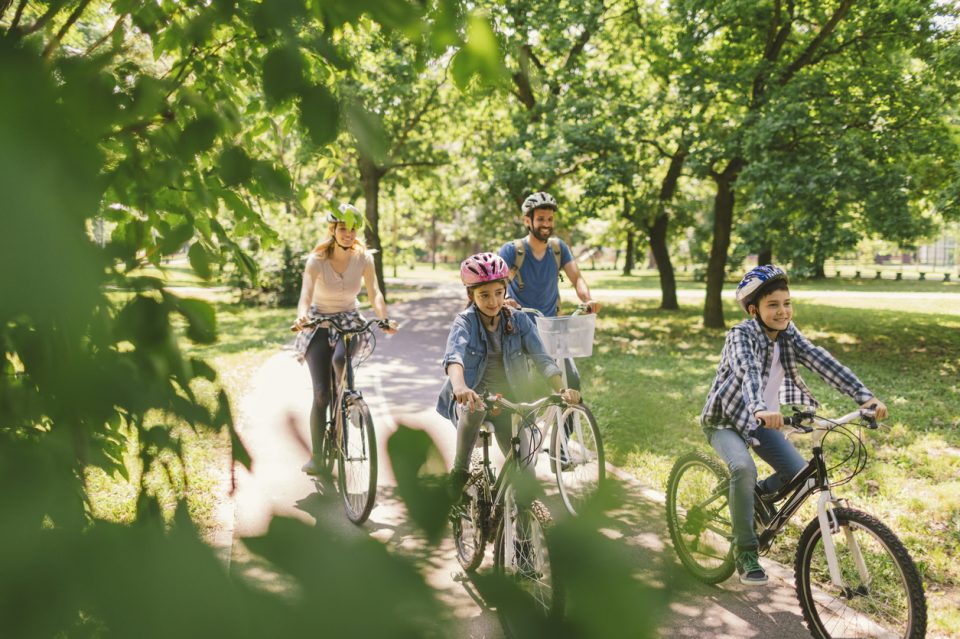 At 19 acres, Weasel Brook Park was built to let people enjoy nature. The park has meadows, walking paths, a spray park, and so much more. With so many things to do at the park, it can be hard to decide how to spend your day. Let's look at some of the highlights so you'll be able to build your itinerary.
The Playground
Need to entertain some kids? They'll love the playground and spray ground at Weasel Brook Park. This area isn't bad for parents, either. First, it's well-shaded, so you won't burn up while your kids run around on the equipment. Second, there are tons of benches, so you can bring a book with you and relax while the kiddos burn off some energy.
Sports at the Park
If you love sports, you will be all about the park. For starters, it has a basketball court so you can show off your skills while you burn off some calories. Basketball really does make exercising fun. Then, there are the horseshoe pits. They are regulation and so much fun. They're also really popular, so expect to wait a bit if you want to play. That's no big deal, though, when you consider how much fun they are. The best things in life are worth waiting for, right?
Take a Picnic
Nothing beats a picnic during the summer. You can wander down to the banks, grab a picnic table, and cook on the grill. It's normal to see families hanging out here, but there always seems to be room for everyone.
You might also like: Visit the Presby Memorial Iris Gardens
Watch it Grow
Weasel Brook Park is a work in progress. The Passaic County Board of Chosen Freeholders has put millions of dollars into the park over the last several years, and it's just going to keep getting bigger and better. The board is about to restore the walking paths, and it's also going to install decorative lighting. On top of that, it's restoring the historic Westervelt-Vanderhoef House that is located inside of the park. All these renovations mean the park is about to be better than ever before, and that's really saying something.
It's hard to beat your time spent in the great outdoors, but we think we can. Stop by Garden State Honda in Clifton/Passaic, New Jersey, and pick out some wheels. Your new Honda will last for years to come, meaning that you can take countless trips to the park and beyond.