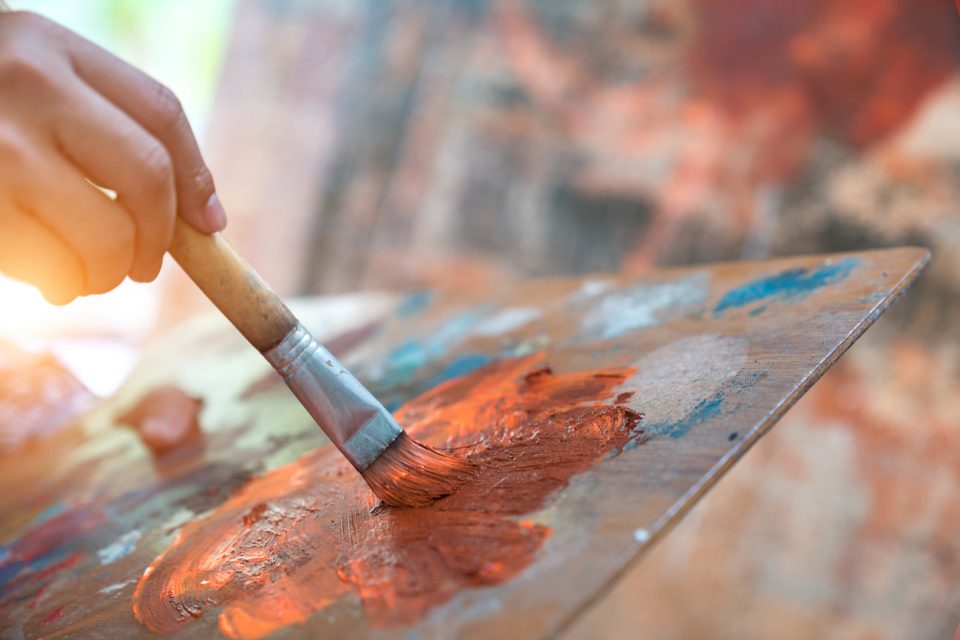 Ever wish you could express your creativity in a whole new way? Maybe you don't spend much time making art or don't really think of yourself as a creative person. On the other hand, maybe you make art all the time and just want to switch things up a bit, so you can try something new. Either way, you're going to love coming out to a Design a Sign class at Uno's Chicago Grill in Clifton. This is your chance to create an amazing work of art that will look great in your home while learning a new skill and socializing with other locals! It doesn't get more fun than this. Learn more about how you can participate.
Class Details
The next Design a Sign class is going to be on Thursday, July 18, from 7 p.m. to 9 p.m. It only costs $55 per person, and that includes all the materials that you're going to use to make your sign. Keep in mind that you will have to be 21 years of age or older to come to this event, as there will be alcohol served.
Nautical-Themed Sign
When you come out to one of these events, you'll find that there are different projects you'll work on. If you come out to this next event, then you'll enjoy making a nautical-themed sign. If you love anything ocean or boat-themed, you're going to have a great time making this sign. There will be someone to guide you through the process, so you don't have to figure it all out on your own. However, if you want to veer off the path and express your creativity in a different way, don't be afraid to do so.
You might also like: Take The Family To Branch Brook Park
Create Artwork for Your Home
If you want to spruce up your home and give it a whole new look, this is a great way to do just that. You're going to have an all-new piece of artwork to hang up, and it's sure to look amazing. Whether you already have a nautical theme going on or you want to create a new look you can enjoy whenever you step foot inside your house, you'll feel proud of the fact that you made something so beautiful.
Planning to attend this event? Make sure it's as easy to get there as possible by investing in a new vehicle from Garden State Honda in Clifton, New Jersey. We have a vehicle that's perfect for you.