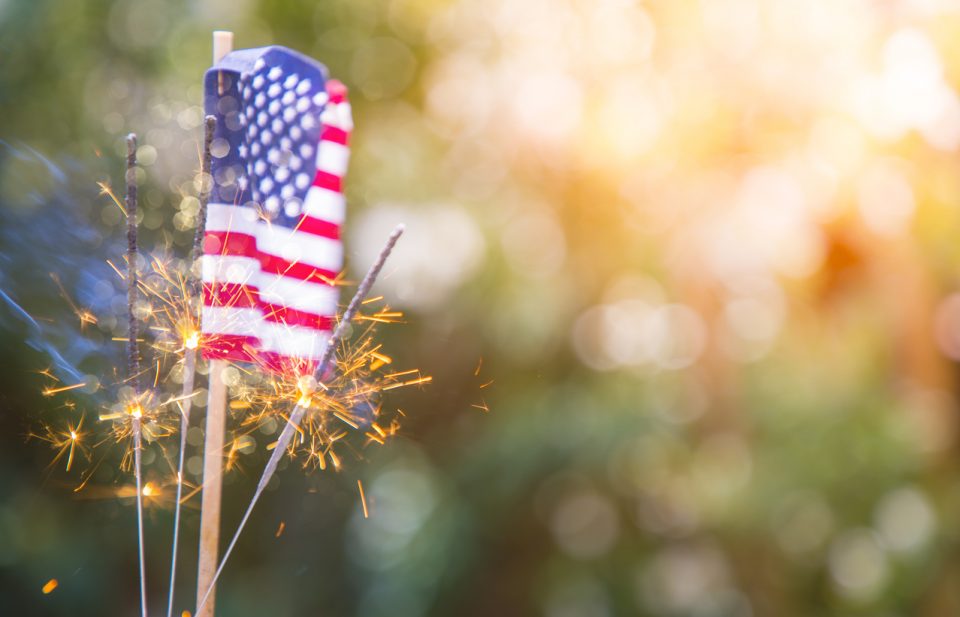 The 4th of July holiday is once again just around the corner and there is no better place to be to celebrate it than in New Jersey. You can take your pick of everything from parades and fireworks displays to street festivals this 4th of July holiday. Here are a few can't miss attractions in and around the Clifton, NJ area:
Paramus 4th of July Celebration
The city of Paramus will be holding their annual 4th of July celebration that starts off on Sunday, July 1, 2018, with a firework show at Cliff Gennarelli SportsPlex at 6:00 P.M. Refreshments and vendors are still being finalized for this event.
On Wednesday, July 4, 2018, Paramus hosts the Independence Day Parade at the intersection of Century Road and Fairview Avenue. You also won't want to miss the 5th annual Bicycle Decorating Contest and 4th annual Stroller Decorating Contest. It's all a part of the fun and festivities this 4th of July holiday in Paramus, NJ!
City of Clifton Picnic & Fireworks Display
Don't miss Clifton's holiday picnic on Wednesday, July 4, 2018, at Main Memorial Park. There will be great food, clowns, kids' rides, health screenings, and other fun activities for the whole family. Be sure to take part in the family races that will be held from 1:00 P.M. to 3:00 P.M. at the park.
The highlight of the celebration occurs later that evening with the fireworks display at Clifton High School Stadium. The show is slated to begin at dusk and the Clifton Community Band will be performing during a pre-fireworks concert. Tickets to the show are just $3.00 per person and are available at the City Clerk's office.
Little Falls 4th of July Street Fair
Main Street and Stevens Avenue is the place to be for Little Falls 4th of July Street Fair to be held on Wednesday, July 4, 2018. The event will run from 10:00 A.M. to 5:00 P.M. and transform the street into a giant block party featuring crafters, merchandise vendors, food, kids' rides, pony rides, and live musical entertainment. It's a great way to spend the 4th of July as you eat, play, and shop.
You might also like: Catch Happy Hour In Clifton!
Garden State Honda
The 4th of July holiday also marks one of our biggest savings opportunities of the year at Garden State Honda. Shop either of our two convenient locations for once a year pricing on all new Honda models including Accord, Civic, CR-V, and Pilot. We're dropping prices on every pre-owned vehicle in stock, as well. Come visit our dealership in Passaic or Clifton to take advantage of holiday savings on your new or pre-owned car, truck, van, or SUV.