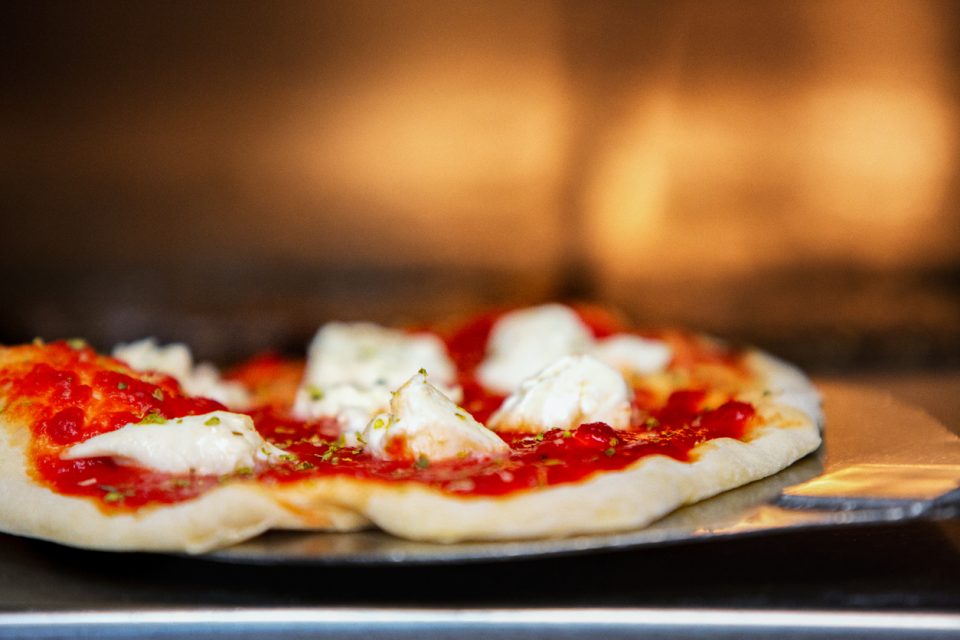 Maybe you're tired of brown-bagging it every day, or you need a break from your go-to lunch spots. Whatever the reason you're seeking a change of pace for your midday meal, the options in Clifton abound. There's something here to suit every budget, every palate, and every craving, from tapas to burgers to Latin American fare. Try one, or try them all – you won't find a bad one in this bunch.
This may be a chain, but it's a good one. The menu features a variety of burgers including the classic Zinburger (Manchego cheese, Zinfandel braised onions), the Breakfast Burger (fried egg, bacon, avocado), the Veggie Burger, and many more creative spins on this classic lunch fare. There are also salads and delicious sides including Zucchini Fries, Mac & Cheese, and Wasabi Coleslaw.
Spuntino Wine Bar & Italian Tapas
Small plates with Italian flair are the stars of the menu at Spuntino, which has an upscale feel and dishes made with fresh, seasonal ingredients. It's a great place for a group to enjoy shareable bites and sample a little of everything at the table. In addition to tapas, the lunch menu lists sandwiches like the Eggplant & Prosciutto and the Caprese, and salads like the Baby Arugula & Strawberry and the Beet & Watercress.
The Hot Grill
The Hot Grill has been serving "the World's Tastiest Texas Weiner" to Clifton residents since 1961. If hot dogs don't do it for you, this laid-back eatery also serves burgers, salads, and a variety of sandwiches.
Get your Latin food fix at this restaurant serving authentic dishes at reasonable prices. Whether you're in the mood for a Latin spin on ensalada (salad), pollo (chicken), carne (steak), or pescado (fish), there is something on their extensive menu that will satisfy your taste buds.
Rutt's Hut
Known for its delicious deep-fried hot dogs and famous, secret-recipe relish, Rutt's Hut has been a Clifton institution since 1928. First opened as a humble roadside stand, the Hut has been featured on numerous Food Network shows as well as PBS and The Travel Channel. In addition to their famous dogs, the menu also features chili, burgers, sandwiches, seafood, and salads.
You might also like: Why The Honda Accord Is The Car For You
Garden State Honda Is Serving Up Great Deals
Are you hungry for an amazing offer on a brand-new Honda or a pre-owned car, truck, van, or SUV? Satisfy your cravings when you visit Garden State Honda and explore our massive inventory. If our selection impresses you, wait till you see how wonderful our prices are, especially when combined with our special offers and incentives. Visit us today and find the perfect car for an irresistible bargain.