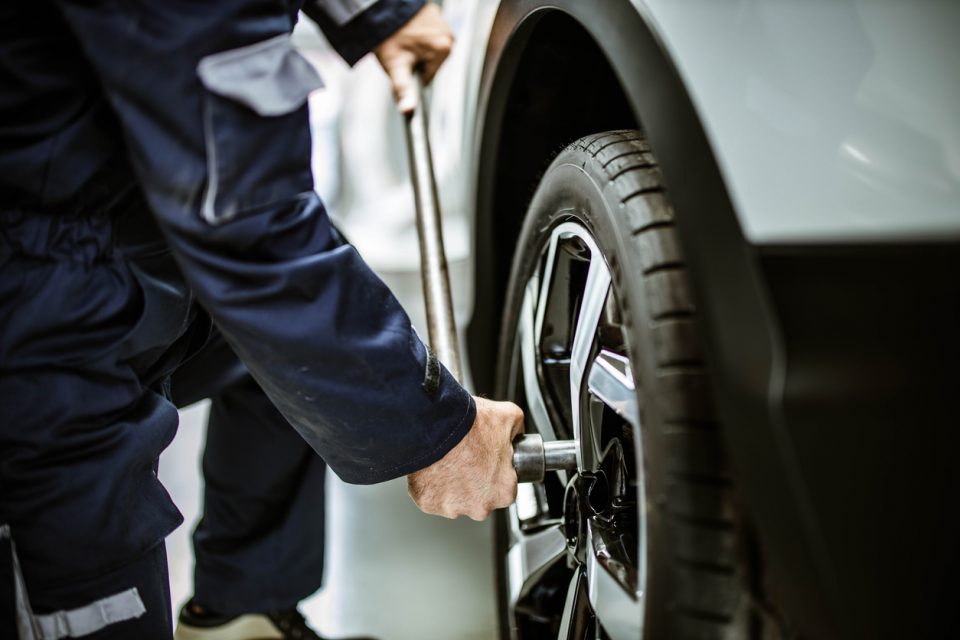 If there's one part of our cars that we tend to forget about taking care of more than others, it's our tires. It's easy to forget, and it's easy to keep driving on the same set for long periods of time without even thinking about it. But we are here to tell you that tire care is extremely crucial to the functioning of your car, and needs to be looked after! So, how exactly do you know when you need new tires? After all, it's not like you want to replace a perfectly good pair. Well, it's simple; if your tire is flat, your car will alert you with its pressure light. Another trick to check your tires is to place a penny head first into the tread grooves across the tire — if you see the top of Lincoln's head, your treads are worn and you need to invest in something new. If you're in the market for a new set, we're confident we can help you get back on the road in no time!
Schedule A Service
Have you noticed your tires looking a little worn down? Or have you been eyeing your milage to determine if you need a rotation? Or, do you have a flat you really need patched up? Garden State Honda can help you with all of those things and more! Tire repairs, patches, rotations, wheel alignment — we do it all. If you're in the Clifton and Paramus, NJ areas, we're your one-stop-shop for tire repairs and servicing. And to top it all off, we carry the best array of brand so you can choose from top-of-the-line tires.
You might also like: 9 Reasons You Should Be A Honda Owner
Our Team
Our service department is something special. This team of talented individuals is ready to help you with any situation, using their comprehensive list of tire services for drivers. We make it easy for you, too. All you have to do is browse our services online, click to schedule your appointment, and then bring your car in at your designated time. Half the work is done at home!