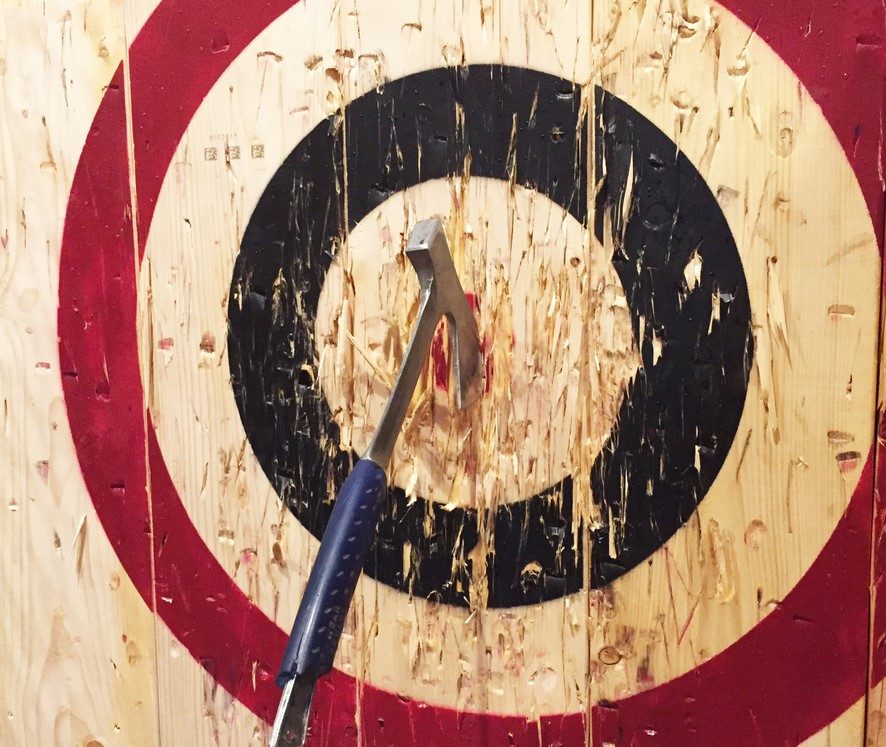 It's not every day that you get the chance to try something new. But when you get the opportunity, you shouldn't turn it down, especially when it's something as fun and exciting as axe throwing. You may have been to a shooting range before, and axe throwing uses some of the same skills. However, you may just be surprised at how much fun you'll have when you do it. When you're ready to try your hand at axe throwing, you need to make your way to Bury the Hatchet in Paramus, New Jersey, which is just a short drive away from the Clifton area. Bring your friends along and have a blast while you try this all-new activity. It may just be your new Friday night go-to spot.
The Details
If you want to have a space to axe throw, it's a good idea to make a reservation in advance. That way, you don't have to worry about waiting around until you get a spot. Wondering how much it will cost? For a two-hour session, you can expect to pay $39.99. With that, you'll learn how to throw, and an expert will oversee your entire session, so all you have to do is have fun!
Anyone Can Do It!
If you've never thrown an axe before, you may think that it looks pretty difficult. Especially if you don't consider yourself that strong, you may be hesitant to try. However, anyone can learn how to throw an axe. More than strength, it requires the right form, which just about anyone can master. Therefore, don't be too intimidated to try it out! You may just be better at it than you'd assume.
You might also like: Treat Yourself At These Local Spas
Perfect for a Date Night
Have your dates with your loved one been getting a little stale lately? Or do you want to show a brand-new date just how fun you can be when you go out? If so, you should definitely come out to Bury the Hatchet! It's a great chance to hang out in a new type of environment, and it will really bring out your competitive side. It's an ideal way of getting to know someone, and you'll have a blast in the process.