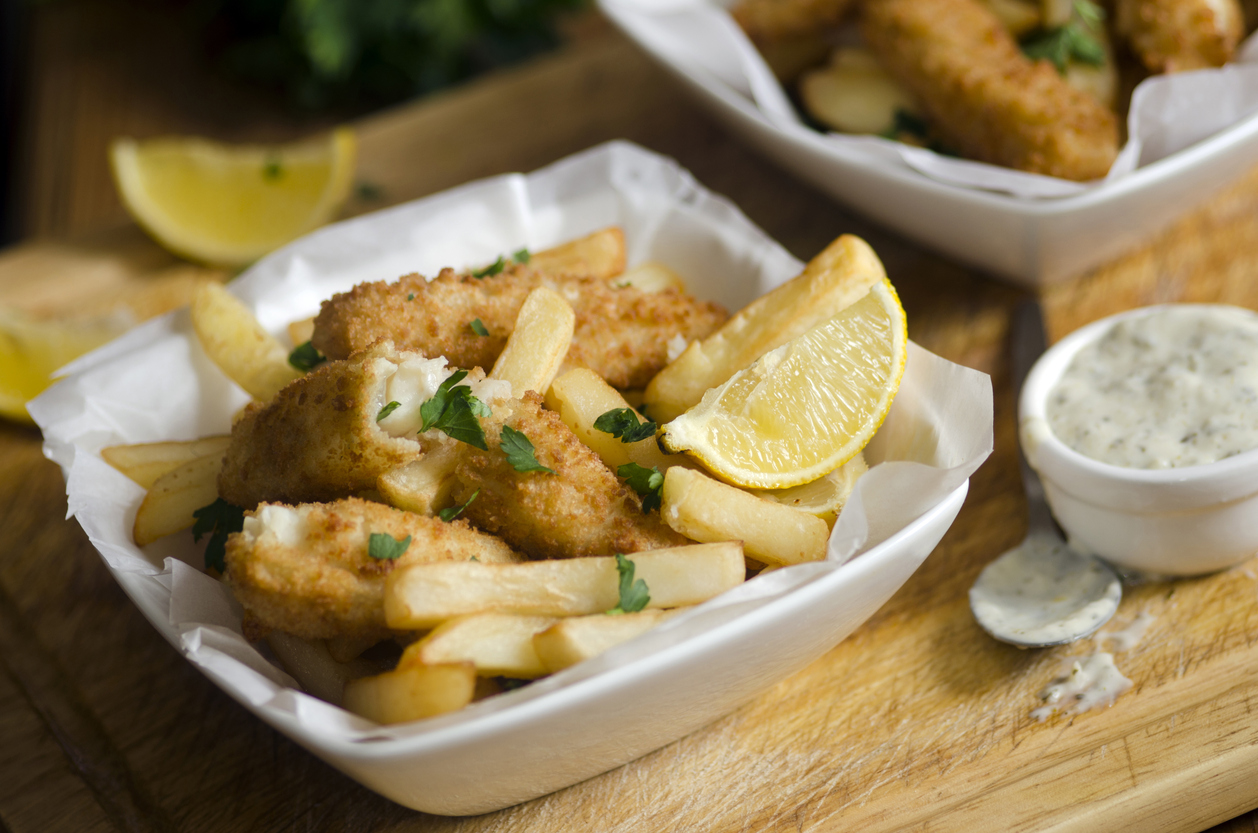 You don't have to search for new restaurants in Clifton, NJ, if you're looking to change up your dinner. Perhaps all you need is to revisit some old favorites. Seafood can be a versatile and tasty place to start when thinking about dinner. In addition, many types of seafood like fish can be both easy to prepare and elegant in the right situation. Try these three recipes for savory seafood and reinvent your dinner menu.
Classic Fish and Chips
The crispy batter and tender, flaky fish fillets make classic fish and chips a forever favorite. To make this, you'll need:
1 cup of all-purpose flour
1 teaspoon of salt
4 large potatoes
1 teaspoon of baking powder
1 teaspoon of ground black pepper
An egg
1 cup of milk
4 cups of vegetable oil
1 ½ pounds of cod fillets
Peel and cut the potatoes into strips and cover them with cold water. Then, mix the salt, pepper, baking powder, and flour in a separate bowl. Next, add the egg and milk, and stir the batter until it is smooth. Allow it to stand for 20 minutes. Heat the quart of oil in a large pot until it reaches 350℉, then drain and pat the potatoes dry before frying for about five minutes. Set them aside to drain on paper towels. Now it's time to batter your filets one at a time. Fry them in the oil until they're golden and the internal temperature has reached 145℉. Once you finish the filets, throw the fries back in for another minute or two, then drain again.
Salmon Patties
This elegant upgrade on the tuna patty tastes great on rice, with a salad, or on a sandwich. Here's what you'll need:
1 can of salmon, drained with 2 tablespoons of liquid reserved
1 large egg
3 tablespoons of chopped green onion
1 slice of bread without the crust, shredded
1 tablespoon of chopped fresh dill
3 tablespoons of minced green bell pepper
1 medium minced garlic clove
½ teaspoon of sweet paprika
1 tablespoon of flour
2 teaspoons of lemon juice
1 teaspoon of lemon zest
Salt and pepper
3 tablespoons of olive oil
Flake the salmon, then mix all of the patty ingredients. Next, form the patties and place them on a parchment-lined tray, then put them in the fridge to cool and firm up for about 30 minutes. Finally, heat the oil in a skillet and brown the patties for about three minutes on each side.
You might also like: Planning A Summer Vacation? Use This Guide To Pack
Trout Amandine
The short ingredients list for trout amandine will deceive you. In fact, this fish dish will wow the family and guests. You'll need:
4 trout fillets, or about 1 ½ pounds
4 tablespoons or half a stick of unsalted butter
⅓ cup of all-purpose flour
¼ cup of slivered almonds
Salt and pepper to taste
2 tablespoons of olive oil
Juice from 1 lemon
¼ minced fresh, flat-leafed parsley
Season your fillets with salt and pepper on both sides. Then, heat a large pan and toast the almonds while stirring often until they're a light tan, between three and five minutes. Move the almonds to a plate. Next, put the pan on medium-low heat, and start coating each side of the fillets in flour. Now, you'll fry the fillets skin side up until brown, or about four minutes. Then turn them and cook for about two more minutes until the end begins to flake. Move the fillets skin side down to a plate and keep them warm.
For the simple buttery sauce, you'll need to wipe any remaining oil out of the pan and then melt the butter. Add the lemon juice and the parsley, stir in the toasted almonds, and season with salt and pepper. Finally, spoon the sauce over your fillets, and serve your now happy guests.
Fall in love with seafood all over again without getting into complicated recipes. Add these three recipes to your dinner ideas, and you'll have some new family favorites.
Disclaimer: The stock image is being used for illustrative purposes only, and it is not a direct representation of the business, recipe, or activity listed. Any person depicted in the stock image is a model.