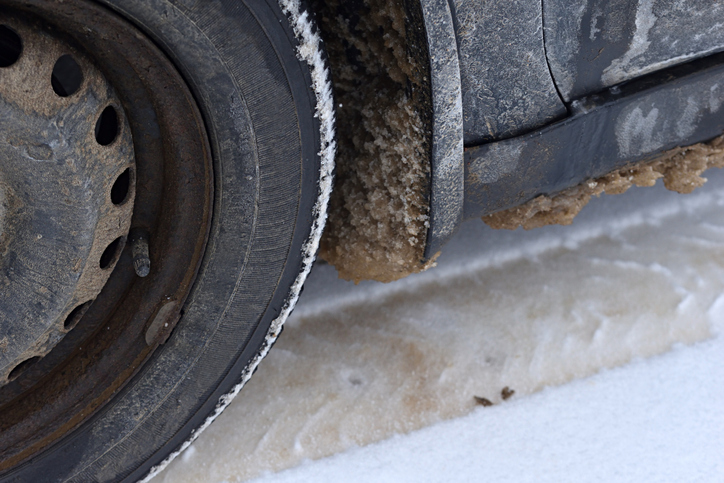 If you live in a state like New Jersey that can get a lot of snow and ice during the winter months, then you know that road salt can wreak havoc on your car if left unattended. You have to care for and wash your car during the winter months if want to protect it from potential damage from the winter elements and things like road salt. You won't be able to simply wash your car however you please. There are certain steps you will have to care for your vehicle.
Wash Every Two Weeks
You may wonder how often you need to wash your car during the winter season. If you reside in an area that has salt applied to the roads regularly during the season, then you should attempt to wash your car about every two weeks. This will help reduce the possibility of corrosion on your vehicle.
Washing Your Car at the Right Temperature
You do not have to visit a car wash to care for your vehicle. You can properly wash your car from home. While the days will certainly be cold during the winter months, you need to wash your car, truck, or SUV on days when the temperature is above 40 degrees when possible.
Cleaning with the Right Stuff
Any job is done easier when you use the right tools. When you are washing your car, you need to use clean water and top-notch car wash detergent. Use the water to remove any salt and loose dirt. Be sure to focus on the undercarriage of the vehicle when rinsing off your car.
When you are cleaning your car do not rely on dish soap to get the job done. Your car requires soap that was made to be used on cars. Be sure to use car wash detergent that will not mar the paint on a vehicle.
You might also like: Enjoy A Meal At The Barrow House
Take Care When Washing Your Car
While it may be ideal to wash your car in your garage during the winter months, you may not be able to adequately access the space of the garage. If you have to wash your vehicle in your driveway, then just be careful to take care. You do not want a loved one or yourself to slip and fall on any water that may freeze on your driveway after cleaning your car, so just be cautious when walking on your driveway.
Disclaimer: The stock image is being used for illustrative purposes only, and it is not a direct representation of the business, recipe, or activity listed. Any person depicted in the stock image is a model.