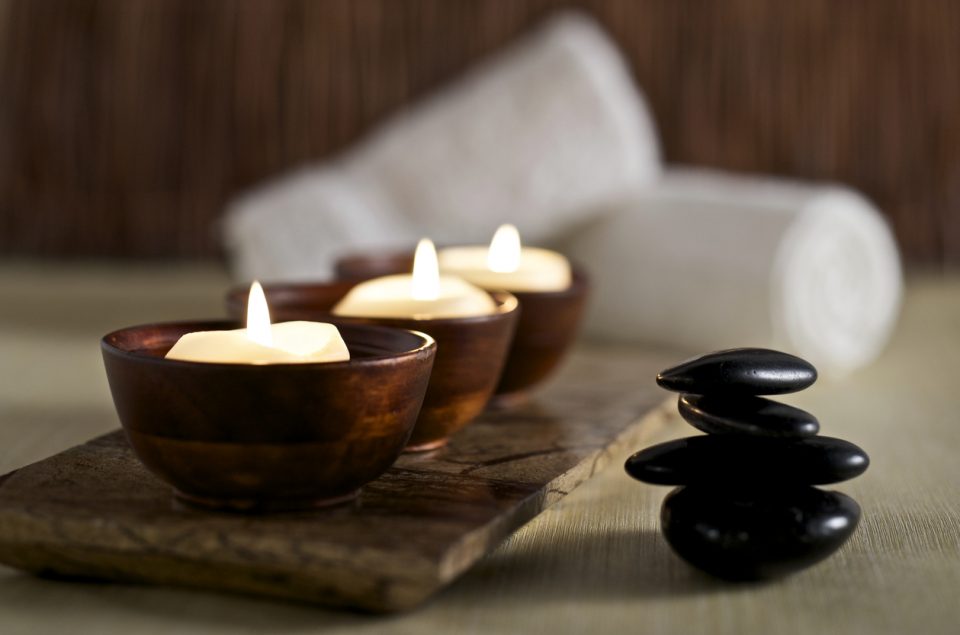 Between to-do lists, kids, and the constant stream of notifications begging for your attention, it's easy to forget to hit pause. What people sometimes forget is that taking time to shut down and connect with yourself isn't counterproductive. Studies show that reducing stress helps us better weigh risks and benefits, leading us to make better decisions overall. Good decisions equal less stress. So, set yourself up for a cycle of positivity and spend an afternoon at one of these Clifton-area spas.
The Salt Cavern
Spas are known for having unique features, but The Salt Cavern in Clifton really raises the bar. This holistic spa uses halotherapy to ease respiratory woes, clear up colds, and provide an overall relaxing experience. Halotherapy is a technique that uses salt rocks and saline spray to mimic the microclimate of a salt cave. Salt creates negative ions in the atmosphere and in our bodies and creates an atmosphere of serenity, similar to the ionic conditions after a rain storm or near a waterfall.  At The Salt Cavern, you'll find treatment rooms whose walls and floors are covered with salt. Relax in a zero-gravity chair, take in the soothing music, and breathe away stress. Book your 45-minute session today.
Hand and Stone Massage and Facial Spa
Nothing relieves tension like a massage. You can literally feel the stress being worked from your body. Hand and Stone Massage and Facial Spa in Clifton offers hot stone massages, facials, microdermabrasion, and wax-free hair removal. As a first-time visitor, take advantage of special pricing like the $50 1-hour massage or facial. For an even richer experience, add an upgrade like aromatherapy, a hot towel foot massage, or a peppermint scalp massage. View the full menu of spa services online and design your custom relaxation package. Hand and Stone is located in the Trader Joe's Center by Ulta and Smashburger.
Spa One
At Spa One, you can relax while upping your beauty game all at once. The spa is located in Richfield Shopping Center and offers a full menu of personal care services. Choose from hair styling, nail art, eyelash extensions, massages, facials, and waxing. If you're just here to relax, try a Swedish massage, galvanic massage, or deep cleansing facial. Enjoy plush top-of-the-line massage chairs while you get a pedicure or foot rub. Join Spa One's email list and get a $10 discount to use on your next visit.
Spas Today, Garden State Honda Tomorrow
Life is too short to spend your time stressed. At Garden State Honda, we make it easy to find the car that fits your budget and lifestyle. Let us take the worry out of car buying. Visit today to see our extensive lineup of new and quality pre-owned vehicles.