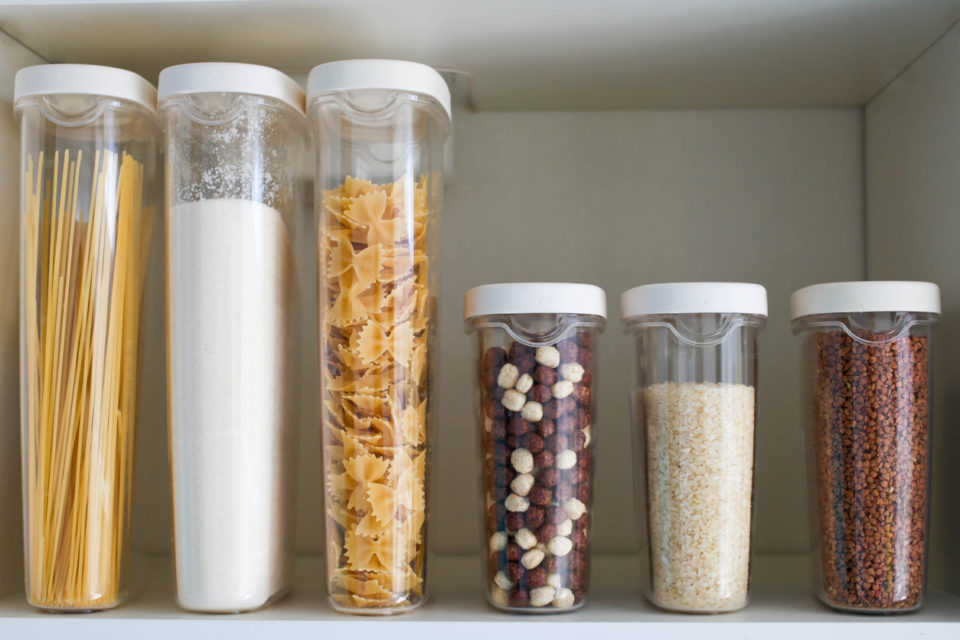 When you're spending more time at home than usual, you're probably eating at home more often as well. And when that's the case, you may find that it's easy for your pantry, fridge, and everywhere else you store food to get downright cluttered. Once that happens, you may not be able to see what you can have. This can lead to overspending at the grocery store and can make you more likely to order out when you "don't have anything in the house." Therefore, if you're trying to save money and stay more organized, you should check out these helpful pantry organization tips. They will ensure that your pantry stays nice and organized all year long. Keep reading to find out how to do it.
Try to Use Clear Containers
These days, it's easier than ever to find the organizational tools you're looking for, and that definitely applies to stuff to organize your pantry with. Therefore, you should be on the lookout for clear containers. Using clear containers is a great idea because you can easily see everything you have whenever you just take a peek inside your pantry. You won't believe how helpful this is until you try it out for yourself.
Add Drawers
Can you imagine how easy it would be to organize everything that goes into your pantry if you had drawers in there? Luckily, it's not too hard to install some drawers. Sure, it takes a bit of time and patience, but it's totally worth it when you see how easy it makes organizing. Once they're installed, you can put about anything in them. It's super convenient for spices if you want to be able to see everything you're using at a moment's notice.
Grab Some Crates
You only have so much room on your shelves, but what about … under your shelves? If you're looking for a bit of extra storage room, you can't go wrong with some crates on the ground. These will keep your food and other items off the floor and allow you to organize them easily. After all, you don't just want a pile of stuff that's always in the way.
You might also like: Take Care Of Your Ride This Winter
Use Lazy Susans
Lazy Susans may be one of the best ways to organize your pantry. That way, you don't have to go digging around to get what you're looking for. Instead, you can just easily turn the Lazy Susan to find what you want.
These organizational tips are going to help you get your pantry looking great!