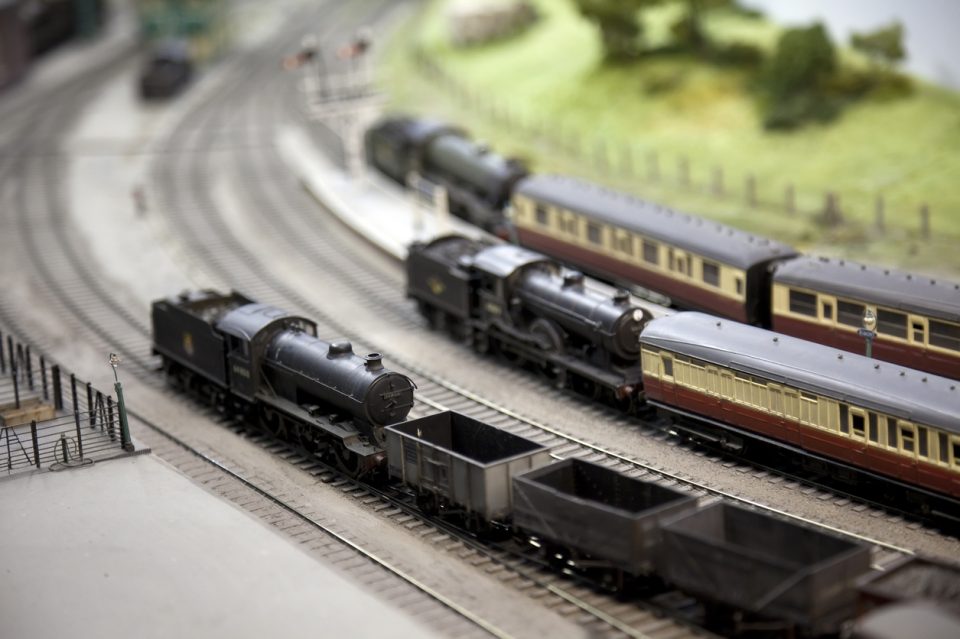 Do you need proof that the Garden State Model Railway Club's Model Railroad Show is a hit? The proof is in the fact that it's been around for six decades. The 60th Annual Model Railroad Show started in November, and it will finish on Jan. 6-7. If you haven't had a chance to attend the show yet, come by for the last weekend. Adults pay $6 to enter the show, and kids get in for free.
Get some details on this exciting show, and then tell your friends. It's going to be a ton of fun.
1,200 Square Feet of Trains
This isn't just a small model train display. It's huge. The Garden State Model Railway Club has 1,200 square feet of space at its disposal for the show. It fills that space with diesel and steam locomotives. Some of them are freight, while others are passenger trains. Club members built each of the models, and it's really something to see their handiwork on display.
The trains aren't just there to see, either. They travel through scenes that were also built by club members. You will see both urban and rural environments. These environments have working signals, and the club even managed to add some sound effects. You will feel like you're in the scene when you visit this one-of-a-kind show.
Members from All Generations
At one point, the Garden State Model Railway Club was a place for older people. Now, though, it has managed to attract the younger crowd as well. Some members are in their 80s, while others are in their 20s. There are even some junior members. Junior membership is open to kids as young as 12, and some of those junior members stay on and turn into regular members when they become adults. The younger people are expected to invigorate the club by using social media to get the message out.
When you attend the Model Railroad Show, you might relive dreams of being a train conductor. Those are fun dreams, but in reality, you need a reliable ride to get you everywhere you need to go, and you can find that at Garden State Honda in Clifton/Passaic, New Jersey. Don't worry, though. Our vehicles aren't just reliable. They are also stylish, fun, and full of features. It's the coolest reliable vehicle you'll ever own.