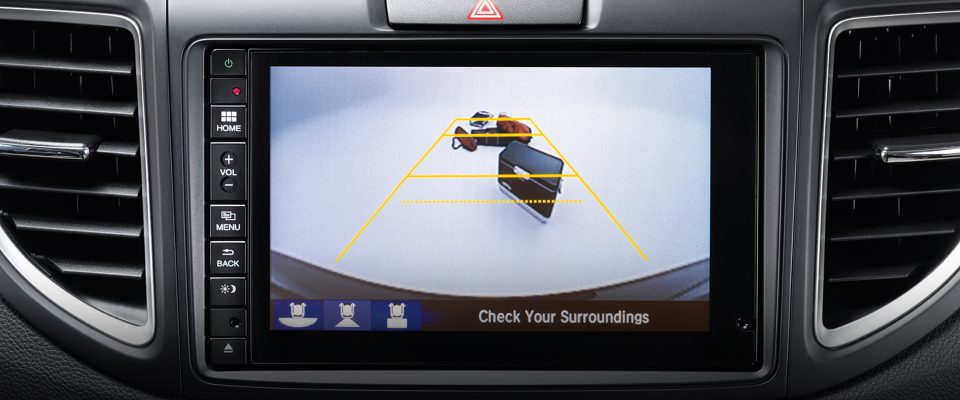 Whenever you drive with your family in the car, you are driving around precious cargo. They are the people that you love the most in the world, and you want to make sure they are safe. That is why it is a good idea to go with a Honda. Honda has ample safety technology that will keep your loved ones safe in all kinds of situations. Honda safety technology fits into two categories. Honda uses active and passive safety technology. Once you learn more about these technologies, you will understand why Honda is such a popular brand in Clifton and beyond.
Active Safety Technologies
Honda's 2017 lineup of vehicles is outfitted with advanced active safety technologies. The Honda Sensing safety system is the most impressive of these technologies. The system includes:
Lane departure warning
Road departure mitigation system
Forward collision warning
Collision mitigation braking system
New Hondas also have active stability systems. These systems include Vehicle Stability Assist with Traction Control and other cool features.
Then, of course, there is the multi-angle rearview camera. You can choose from various angles so you always see what is going on behind you. That way, you are never surprised after making a maneuver on the road.
Passive Safety Technologies
Honda also includes passive safety technologies in its design. First, there is the ACE Body structure. Have you ever wondered why Honda vehicles seem to hold up better in crashes than others? It's because of this technology. This technology distributes crash energy throughout the vehicle so the point of impact doesn't take all the damage, which protects the vehicle's occupants. In fact, it can make the difference between suffering a serious injury and walking away unscathed.
Honda even designs its seatbelts in a way to protect passengers during a crash. The system detects front impacts, and then the seat belts retract to hold the occupants in place. Simply retracting the seatbelts could put a lot of pressure on the occupants though, so Honda took it a step further. The seatbelts detect the load, and if it exceeds the predetermined number, the seatbelts give ever so slightly.
Finally, these vehicles have advanced airbag technology. While all models have front airbags, some also have additional airbags. In fact, some models even come with knee airbags. Talk about protection.
The IIHS Has Spoken
With such advanced technology, it is no wonder that Honda wins tons of safety awards. For the 2017 year, three Hondas were named IIHS Top Safety Pick+. These are the Accord sedan, Pilot, and Ridgeline.
If you want to have one of the safest vehicles on the road, visit Garden State Honda in Clifton/Passaic, New Jersey, today. Our vehicles come equipped with amazing Honda safety technology that will make your driving experience feel increasingly secure. Take one of our vehicles out on the road, and allow our team to get you into one today!