From traveling dirt roads to downtown streets, and carry-all to cozy comfort – this vehicle can do it all. The all-new
Honda Ridgeline
 has gotten even better than before! This vehicle has been re-imagined, redefine, and underwent a whole new level of innovation. It includes features that will make you take a closer look at what a truck should do.
The Honda Ridgeline is the new Trendsetter
The new Honda
Ridgeline
gives you a bang for your buck. It showcases a durable design with less housing, and gives you maximum hauling capabilities for your everyday jobs. Although the Nissan Frontier delivers tough, impact resistant material to prevent damage – so does the Ridgeline.
Ridgeline's built-in layered bed line delivers textured composite polymer that is resistant to scrapes, dents, and scratches. The Nissan Frontier has a built-in tailgate and cargo bed light to help get the job done. However, with Ridgeline plug-in and power-on feature, it is safe to say that this vehicle surpasses all competition. Its 150W/400W truck bed outlet gives you the ability to plug in your power tools, or even plug a flat screen TV right into your truck! This great feature is perfect for football pregames! With the bed built-in audio technology, it also allows you to listen to your favorite songs outside. Owning this vehicle takes your outdoor social experience to a whole new level.
The New Ridgeline has high Functionality
In this day and age, convenience is key. The Ridgeline 7.3 cubic feet in-bed trunk includes a drain plus. Therefore, it's perfect to use as a cooler, or as a place to store wet equipment without having to compromise bed utility. The Nissan Frontier doesn't give you that capability.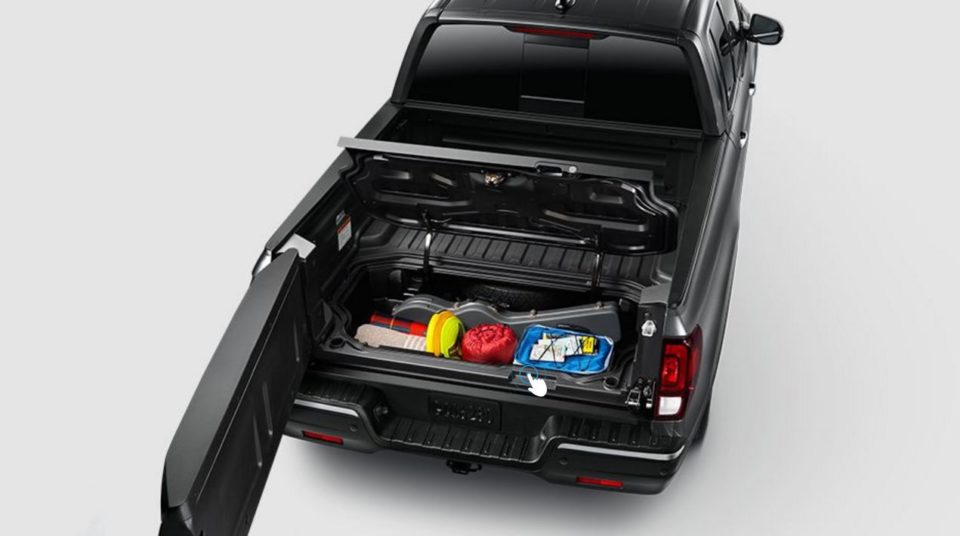 The Honda Ridgeline is Rugged, yet Stylish
The Ridgeline gives you the best of both worlds. It's rugged enough for those tough jobs, yet stylish enough to take on a road trip in style. This vehicle refines itself by taking the conventional truck and blending it, giving you one exclusive functional package that only Honda can deliver.
To check out all the ways that the 2017 Honda Ridgeline beats the competition, visit
Garden State Honda
 to see this vehicle in person. You can schedule a test drive, and take off in a new Ridgeline today!