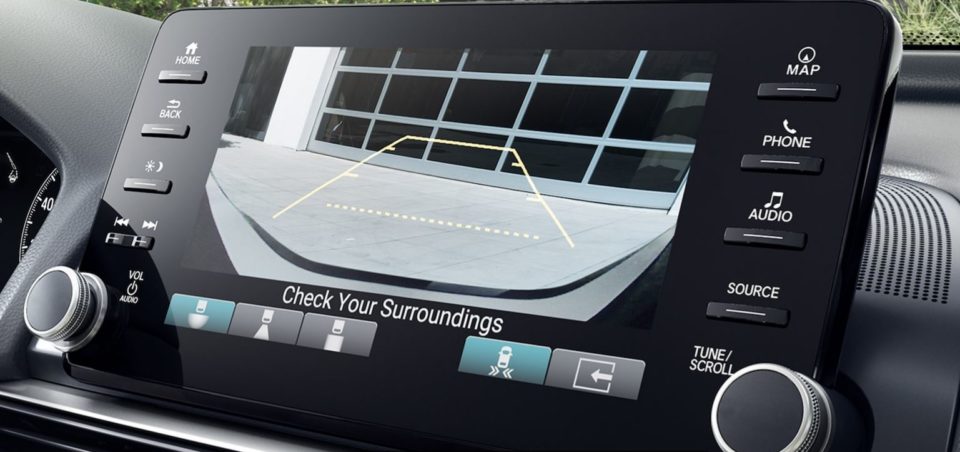 When it comes time to purchase your next vehicle, you want to find something that will help you drive with the most confidence possible. Whether it's a car, truck, or SUV, you want to feel safe on the road for yourself, as well as all of your passengers. That's where Honda comes in. 
All-new Hondas are now taking the guesswork out of ensuring your family's safety. Everyone should feel protected out on the road, and now, you can drive with confidence in an all-new Honda vehicle.
Multi-Angle Rearview Cameras
While many car manufacturers now offer standard rearview cameras, Honda is taking it a step forward with the multi-angle rearview camera. Here you can pick from three different camera angles that will make backing up out of a driveway or tricky parking spot easier than ever. Choose between normal, top-down, and wide angle. Honda vehicles give you a better view of what's going on behind you, and it is making difficult reversing a thing of the past.
Collision Mitigation Braking System
Sometimes the time between seeing a potential collision and applying the brakes just is not long enough. That's why Honda has come up with the collision mitigation braking system. Here, the braking system can automatically apply brake pressure when the vehicle senses an unavoidable collision. Whether it is another vehicle or a pedestrian, all-new Hondas with the collision mitigation braking system detect large objects near the vehicle, and if the driver fails to brake, the system will brake to avoid a potentially costly outcome.
You might also like: Is It Time For New Tires?
Road Departure Mitigation System
If you've ever been on long journeys, especially driving late at night, you know just how easy it is to casually drift into another lane. With all-new Hondas, the road departure mitigation system focuses on combating that. Your new Honda can detect if your vehicle is about to cross lanes without signaling, and it will adjust the steering and brakes to keep you in the correct lane.
Beauty and brains, what more could you want? Check out our selection of brand new Hondas right here!