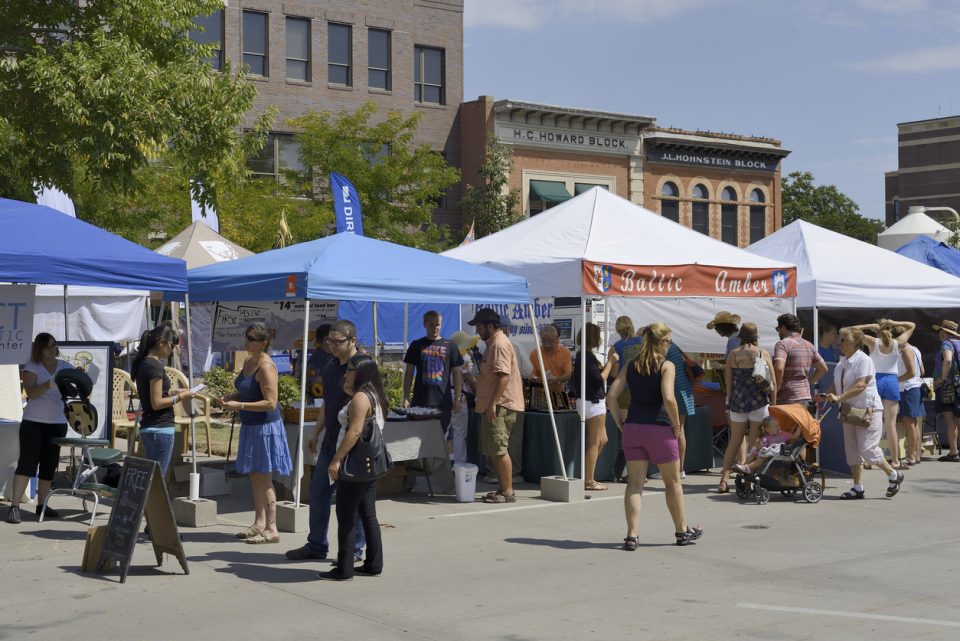 Are you ready to party? The Clifton Downtown Street Fair is hitting the streets on Oct. 14 from 10 a.m. to 5 p.m. The semi-annual fair will take place on Main Avenue, and it will include vendors, crafters, food, pony rides, kid rides, and live music. This will be a block party environment.
Can't decide if you want to go? Check out these reasons to attend the fair.
Get to Know Your Neighbors
The people of Clifton are expected to turn up to the street fair in droves. If you're like most people, you don't know many of your neighbors, and now's your chance to change that. Meet others that live in and around Clifton and make new friends. It gets harder and harder to make new friends as you age, so make it easier on yourself by going to the festival.
Listen to Professional DJs
If you've never been in a major club, you probably aren't familiar with mad DJing skills. DJ Nick@Nite and DJ Aziz will be spinning tunes at the festival, so stop by and see them in action. You haven't lived until you've seen a professional DJ at the turntables. You'll finally understand the skills it takes to make it big as a DJ.
Enjoy Local Food
The Clifton food scene is quite tasty, and you can experience it at the festival. Get a taste of the best the city has to offer and find some new favorites among the vendors. After you spend some time at the festival, you'll finally realize that Clifton has some serious culinary delights.
Entertain the Kids
"Mom, Dad, what are we going to do today?"
It's a question parents wake up to each and every day, and if you go to the festival, you can finally give them a good answer. You can say, "We are going to spend the day having some fun."
Your kids can enjoy the kiddie rides, and they can also interact with others. You can even bring your smartphone and let them play Pokémon Go at the festival. They might catch some rare Pokémon when they're out and about in Clifton.
The Clifton Downtown Street Fair is going to be a big deal, just like the vehicles at Garden State Honda in Clifton/Passaic, New Jersey, are a big deal. Stop by the dealership before the festival to get some new wheels. Then, you can take your new ride to the festival or you can embark on a family vacation. With the help of your new ride, there won't be limits to where you can go.
Image
http://www.istockphoto.com/photo/new-west-fest-2013-fort-collins-gm497179867-41831614