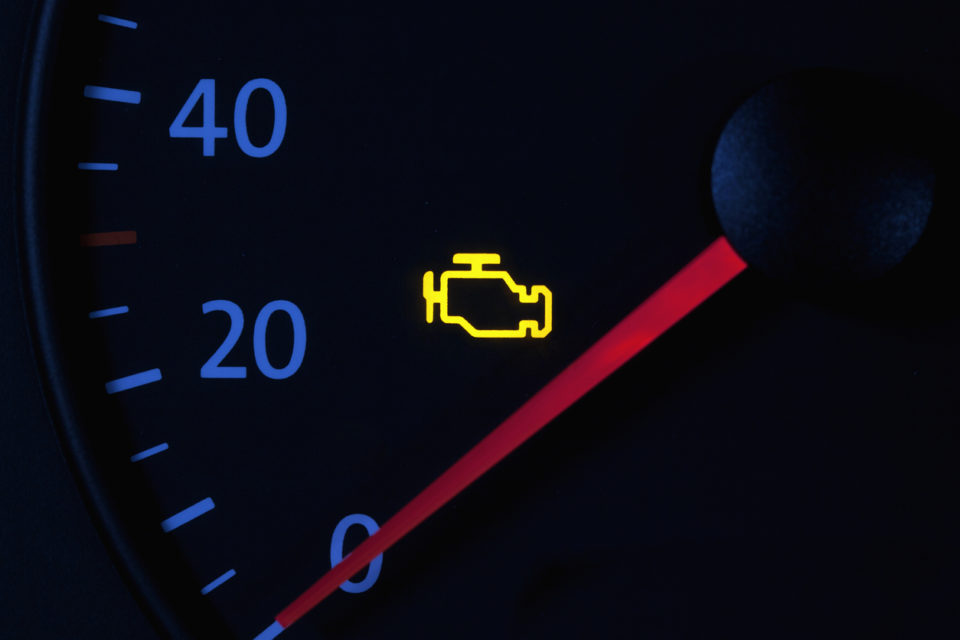 Your vehicle has an onboard diagnostic system that constantly monitors performance. If it discovers a problem that the computer system can't fix, it displays your check engine light. Then the system stores a code that indicates the cause of the problem. The code could be for something minor or major, so you need to take it seriously. Find out what you should do when the check engine light appears on your dashboard.
Determine if it's an Emergency
Your check engine light could be a sign of a catastrophic issue. If so, continuing to drive could lead to a breakdown and an expensive repair. Depending on your car, the light might blink or display in red instead of yellow if you have a major issue. If this happens, pull over and stop your car immediately. Don't even try to drive it to a mechanic. Instead, call a tow truck once you're safely parked.
Reduce the Speed and Load
Sometimes, the check engine light is accompanied by performance issues. In this instance, you need to reduce your speed. Also, if you are pulling a trailer, disengage it as quickly as possible. The extra weight could make the problem worse.
Tighten the Gas Cap
Your check engine light can come on if the gas cap is loose. If your cap is loose, your car will experience a reduction in fuel efficiency along with an increase in emissions. Thus, tighten your gas cap to see if that fixes the problem. Keep in mind that the light might not go off immediately. Instead, you'll need to take a few trips to give it time to reset.
You might also like: Ways To Show Your Gratitude This Season
Take Your Vehicle to the Mechanic
Unless your check engine light goes off after tightening the gas cap, you need to take your car to a mechanic. The mechanic will look at the stored code and inspect the vehicle to determine why the light appeared. Then the mechanic can fix the problem so your car will be road-ready once again.
Is your check engine light on right now?  If so, schedule service at Garden State Honda in Clifton, New Jersey. First, our ASE Certified technicians will diagnose the problem. Then we will discuss the repairs with you before moving forward.
What if your check engine light came on because of a catastrophic problem? If you don't want to take on a major repair, we can help you find a new Honda instead. The 2022 models have arrived, and we also have new 2021 Hondas in stock. Stop by, check out your options, and go for a drive. Then we can prepare the paperwork so you can hit the road in your new Honda today.