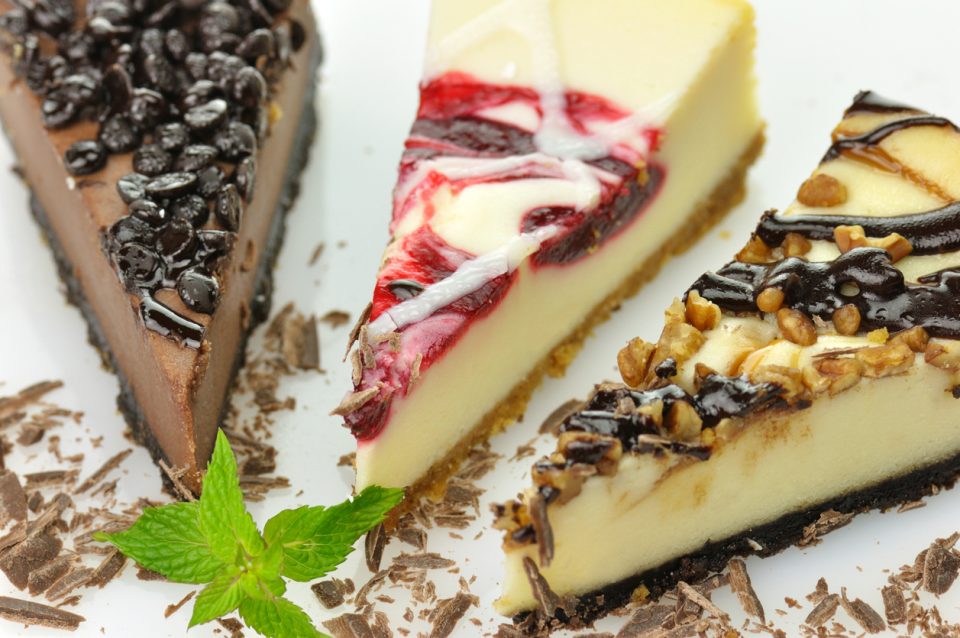 Looking for a great place to celebrate Nation Cheesecake Day coming up on July 30th? Check out these great spots located nearby! You are sure to enjoy a visit to any one of these great businesses and will have your craving satisfied in no time. Try one, or try them all! Start preparing for your trip, today!
Anthony's Cheesecake
Anthony's Cheesecake is so good that they had to make a separate menu just to display it all. Choose from a huge variety of different cheesecakes including brownie explosion, cherry, pineapple, red velvet and so much more! Anthony's will ship your perfect cheesecake anywhere in the US, so don't worry if you're not from the Clifton or Passaic area. PLUS, in addition to incredible cheesecake, Anthony's is also severing up savory dishes for breakfast, lunch, and dinner! Check out all that they have on their menu.
Gencarelli's Bakery
Check out Gencarelli's Bakery – not only for all your cheesecake needs, but any sweet treat you might desire. You can choose from multiple cakes, pastries, cookies, cupcakes, pies, artisan bread, and specialty desserts. Visit their website to see all that they have to offer. While you're at it, make sure to check the holiday and seasonal options for desserts you might not see every day! With a family friendly atmosphere and helpful staff, everyone is made to feel welcome.
Mr. Cupcakes
Looking for an awesome cupcake cheesecake combination? Look no further than Mr. Cupcakes! Make sure to celebrate National Cheesecake Day right with a raspberry cheesecake cupcake or an Oreo cheesecake cupcake from this dessert shop. If not everyone in your party is looking for a cheesecake cupcake, don't worry. There's something delicious available for them too! Mr. Cupcake offers a huge variety of other flavors to choose from including peanut butter and jelly, fruity pebbles, hot chocolate, French toast, and so much more on their menu. You are sure to leave satisfied.
DeRolicious Delights
DeRolicious Delights celebrates cheesecake every day with their unique approach to a traditional American class. Stop by and pick up their famous cheesecake on a stick. Yes, you read that right – cheesecake on a stick! It is so good that they decided to start selling whole cheesecakes as well. Choose from a traditional NY cheesecake, strawberry cheesecake, or Italian ricotta cheesecake. While you're there, go ahead and try out their awesome homemade Italian ices made with fresh fruit. You can pick from lemon, chocolate, watermelon, pineapple, cherry, espresso, cantaloupe and more! DeRolicious Delights is family owned and operated, so everyone is treated like family.
Visit Garden State Honda Today
On you way home from celebrating National Cheesecake Day, make sure to stop by Garden State Honda. We have a huge selection of both new and used vehicles for you to choose from, and our friendly sales staff is always here to answer your questions. Here at Garden State Honda, we pride ourselves on knowing the ins and outs of your vehicle, and the automotive industry. Come in for a test drive, or just to visit your local dealership. We look forward to seeing you very soon!