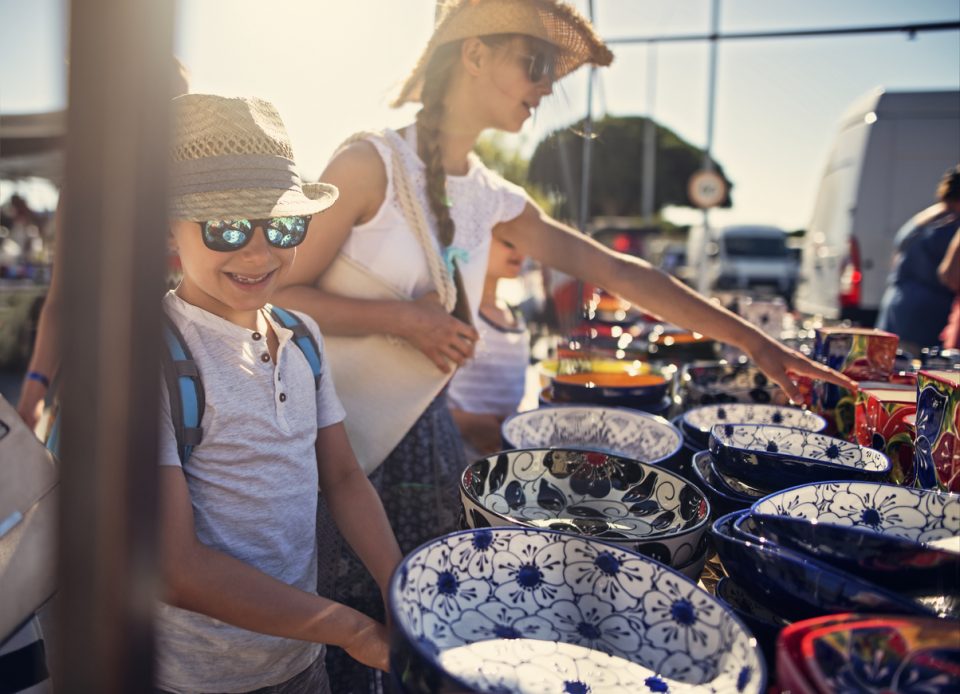 The weekend has arrived, and you're looking for something fun to do with family members or friends. But what's the best activity for the weekend? Well, if it's the second Saturday of the month, you'll definitely want to check out the 2nd Saturday Flea Market. It's the place to be if you want to get some shopping done, hang out outside, or just enjoy spending time with your community. And there's something different there every month, so it's always a great option. If you want to catch the next 2nd Saturday Flea Market, come on out to Clifton Main Memorial Park on Saturday, June 8. It begins at 9 a.m. and ends at 5 p.m., so you'll have the whole day to look around. Learn how you can have a great experience at the flea market below.
What to Shop For
Of course, the main attraction at the flea market is the shopping. You're going to find a wide range of goods there. For example, there will be plenty of antiques and cool vintage treasures for you to check out. You never know when you're going to find something interesting that you've never seen anywhere else. But there is also art, jewelry, and plenty of new items as well. Whether you're shopping for yourself or looking for that perfect gift, you're going to have plenty to choose from.
Bring Some Cash
These days, many vendors at the flea market may be able to take credit cards. However, you don't want to assume that everyone will. If you think you might buy something, it's a good idea to bring some cash with you. That way, you won't have to look for an ATM at the last minute. Plus, spending in cash is a great way to ensure that you don't spend more than you intend to.
You might also like: Try Some Italian Food Near Clifton
Don't Forget a Reusable Bag
You never know when you're going to head home with an armful of stuff you found at the flea market, so be sure to bring a reusable bag along with you. Then, you can put whatever you buy in your bag and continue shopping with ease.
Now you know where to go if you want to shop for some cool products. But where should you go if you are interested in a new car, truck, or SUV? That's easy. Just come on out to Garden State Honda in Clifton, New Jersey, and let us help you find something you'll love driving around town.