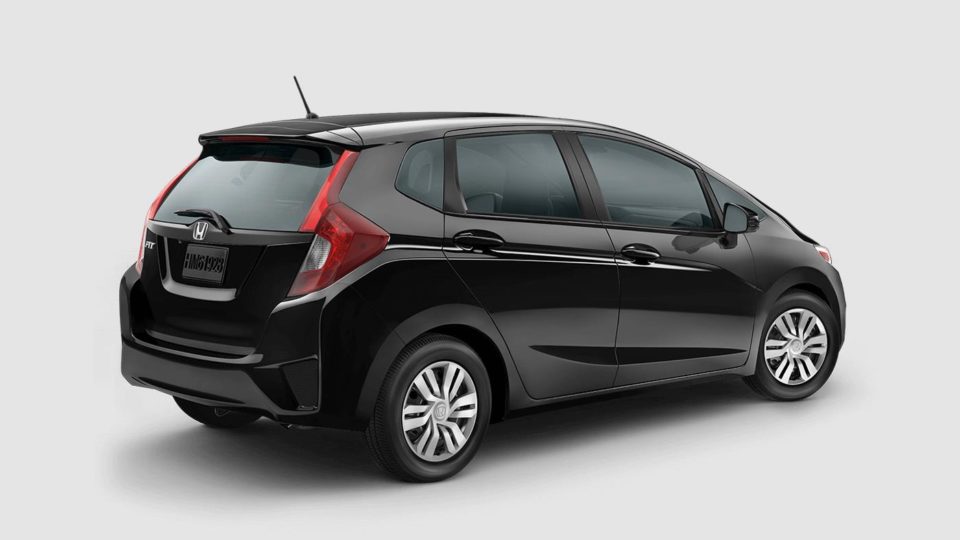 Honda Fit clarifies increased automotive quality at affordable prices. The Honda name carries a great credit for reliability and the newly introduced 2017 Honda Fit model is no different. This fourth-generation Honda Fit has verve and edginess refinement that ensures its maturity, as compared to the 2016 Honda Fit that preceded it. This vehicle still maintains equivalent practicality combination, efficiency, and affordability. It also continues to be Honda's recommended original interior, small car.
2017 Honda Fit Framework
The impressive abilities of the 2017 Fit are provided for by its innovative structure layout. This layout sets the fuel tank below the front seats, moderately different from its predecessor's rearward location. This generates remarkably flat and level rear seat and cargo area space that allows unrivaled interior room for its small framework. The 2017 Honda Fit is a function and fashion vehicle. It features an excellent aerodynamic outline, with increased interior space, and sturdy fuel efficiency.
Honda Fit Interior Space
The back seats can fit tall passengers comfortably, and with the entire cabin feeling airy and light due to the large surrounding windows. The rear seats are also extremely configurable with split-folding back seats – which Honda refers to as magic seats. Passengers can up-flip bottom pads to create narrow, tall spaces that free up plenty of space for cargo. The new Fit can even accommodate boxes, bookshelves, bicycles, and other types of cargo. It's a sizable vehicle with an unbelievable quantity of interior space. The 2017 Fit provides different cargo and passenger volume space for a mid-sized car.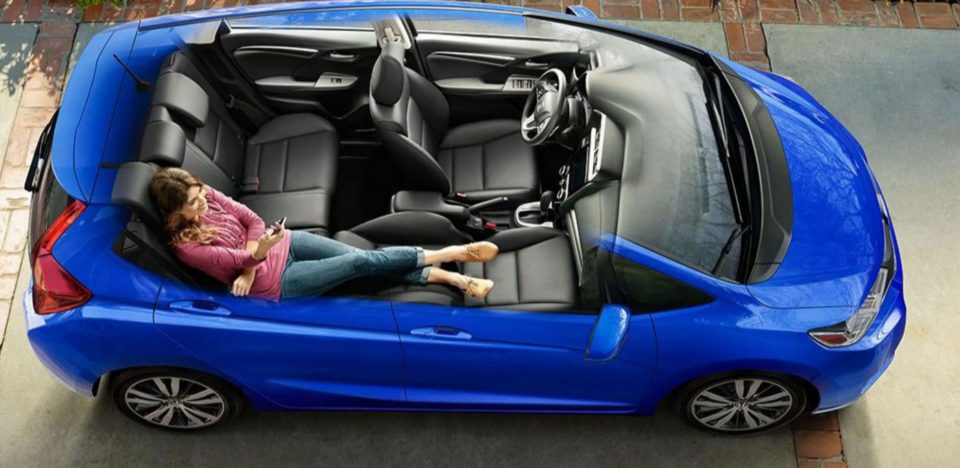 2017 Fit Navigation & Control System
The new Fit employs touch-sensitive navigation and audio controls systems with the car appreciating a passion for showing tech-savvy. The Fit's dashboard has flat, featureless board, and a touch screen with function-touch keys. Combined with innovative controls, menu layout, and a high response, the Fit makes driving pleasurable.
Take advantage of 2017 Honda Fit agreeable prices, flexible interior with fun to drive experience by visiting Garden State Honda in Clifton, NJ. Experience this 2017 Fit's state of the art touch screen navigation system. The 2017 Fit is the continuous step by Honda to provide innovative automobile solutions.