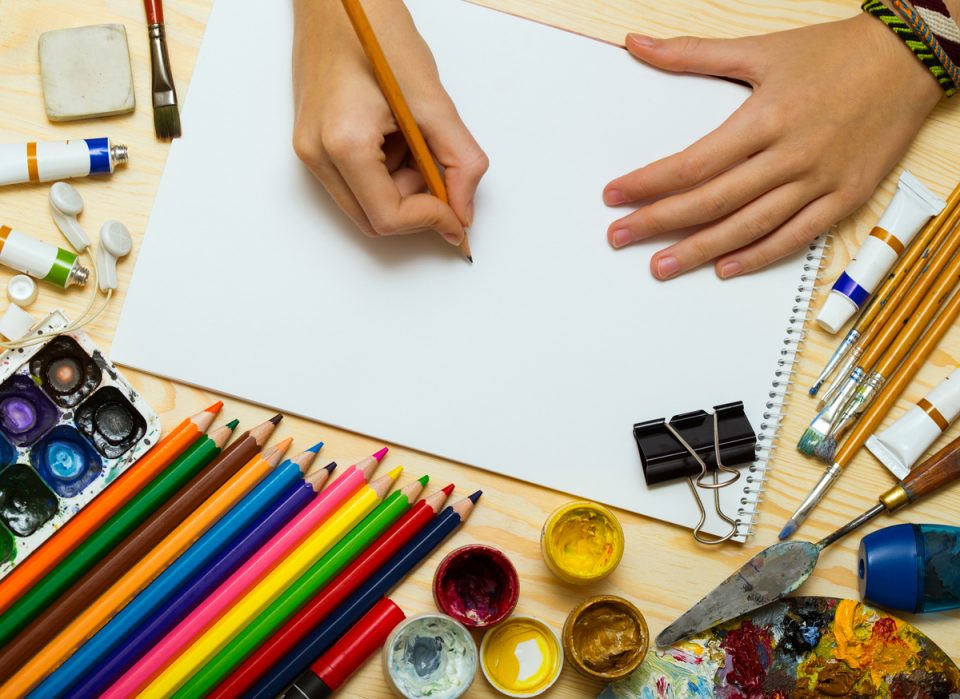 Art is an excellent way for your child to express him or herself, but you need to have the right supplies to make it happen. Check out ten art materials that will be essential for your kids' creative processes in school. These are relatively inexpensive, so be sure to stock up for the school year!
Assortment of Paper
If you want to engage your budding artist's imagination, you need to have an assortment of paper. Get a large roll of paper, along with construction paper and sketch pads. Finger paint paper is also a good idea.
Finger Paint
Finger paint paper won't do your child any good unless he or she has some finger paint. Keep some on hand so your little artist can paint whenever he or she wants.
Crayons
This is a basic art supply, but a necessary one. The more colors your child has, the more inspired he or she will be.
Glue
Sure, glue creates sticky fingers, but it also creates a lot of fun for little artists. Get some glue so your child can glue items onto paper and even glue pieces of paper together. The sticky fingers will be well worth it.
Stickers
Stickers work well with a ton of different art projects. Get your little one an assortment of stickers so he or she can explore a fun and funky side.
Safety Scissors
You never know when your child might need to cut paper, and you don't want to have to run in and do it for him or her every time. A nice pair of safety scissors will get the job done without putting your little one at risk.
Felt
There is so much your child can do with felt. Don't just go with a single color. Get packs that contain various colors of felt so your child will have a piece of felt for every project.
Cotton Balls
Cotton balls are one of the coolest and simplest supplies out there. Think of what your little artist can do with these balls. He or she can make clouds or even fuzzy white hair. Get some cotton balls and let your child run wild with them.
Sidewalk Chalk
Your child shouldn't just enjoy art inside. Let him or her take it outside with a pack of sidewalk chalk. Turn the driveway over to your little one and let him or her create a masterpiece.
Shoeboxes
Little kids love shoe boxes for creating art. They can use them to make a diorama or construct a house.
Now that you have an idea of which items to get, consider making your purchases from these stores in Clifton, NJ.
Your child might create a lot of art for school and at home, and Honda creates art for the road. Stop by Garden State Honda in Clifton/Passaic, New Jersey, to see these pieces of art in action! Sleek and gorgeous, you will love every minute you spend inside of a Honda vehicle from our dealership.